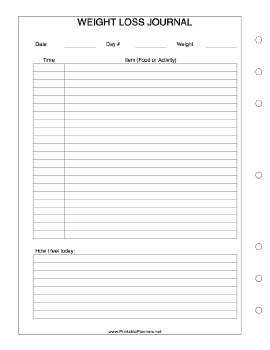 Weight Loss Journal - Left
This weight loss journal page goes on the left-hand side of your executive organizer sized datebook. There is room to not only record food and exercise, but also for notes on how you felt on this day.
The right-hand version of this page is also available.
My safe download promise
. Downloads are subject to this site's
term of use
.
These related pages are also available: